By all accounts, soccer is the world's most-watched sports broadcasts. The FIFA World Cup routinely draws 30 billion visitors which dwarfs visitors to America's most popular game, the Superbowl, which takes in about Unless you live in many foreign countries, however, you could win quite a few bar bets by saying that cricket is the world's second most popular watched sport. Cricket is played competitively in over 100 countries in the world, and world-wide viewership of the 2019 Cricket World Cup was estimated to be 2.6 billion viewers, dwarfing the Superbowl audience by 26 times. In some countries such as India and Pakistan, cricket is a sport that is nearly equivalent to religion. People drop what they are doing and watch cricket religiously. And cricket is a high paying sport in India. The Michael Jordan of Indian Cricketers retired cricketer Sachin Tendulkar has a net worth of around $121 million dollars. Virat Kohli, the current captain of the Indian cricket team is said to be the richest active player with a net worth of $97 million dollars.
Believe it or not, cricket was once quite popular in America, brought to the colonies by Great Britain. There were once as many as 22 competitive teams in the U.S. before cricket was eclipsed by baseball in popularity. With those figures in mind, new viewers of the sport or active viewers may have an interest in where the important cricket matches will be held and their dates in 2021. Keep in mind, just like in soccer and other premium sports, you may be prohibited from going to watch the games live, as the current pandemic government rules will dictate whether there are spectators or not. But even if there are no spectators, chances are you will be able to watch it on television.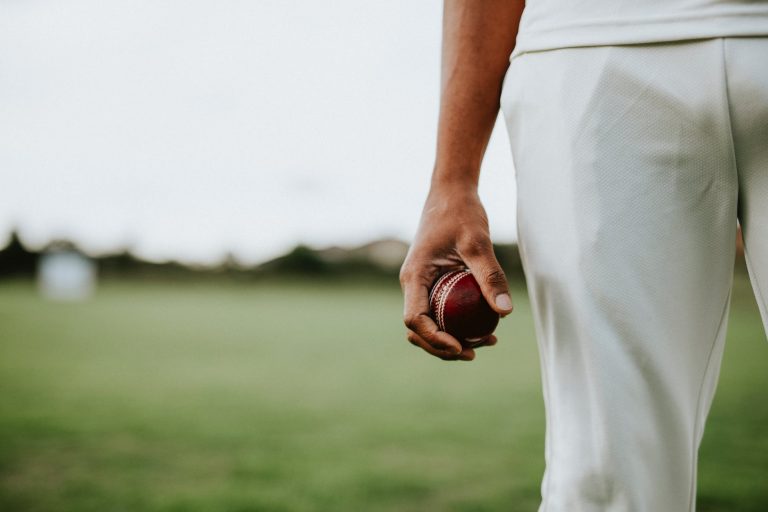 Here is a list of scheduled cricket matches that are currently scheduled to go on:
#1. India tour in Australia The India tour in Australia began in December of 2020 and continues till January 15 to the 19th to complete a series of four test matches. The fourth series of matches are being played in Brisbane after previous matches in Adelaide, Canberra, Sydney and Melbourne. Meanwhile, in the Big Bash League in Australia, matches are scheduled to play throughout January and close in early February with the Big Bash Championships.
#2. Ireland in the United Arab Emigrates From January 8th through January 14th will compete in 4 ODI matches. The program is a part of the International Cricket Council's Future Tour Program which will have each of the major cricket teams play each other once at home and once and away.
#3. The South African Momentum Day Cup The South African Momentum Day Cup is a set of domestic, South African teams who will battle in 15 matches from Saturday, Jan 9th through the finals on February 2nd and 4th. All games will be held at Senwes Park in Potchefstroom, South Africa.
#4. England Tour of Sri Lanka Also part of the FTP program, between Thursday, Jan 14th and Monday, January 18hth, the England Tour will visit Sri Lanka in a series of two tests. The second test will be held January 22nd through January 28th. Both series of matches will be held at Premadasa Stadium in Colombo, Sri Lanka.
#5. Afghanistan vs Ireland The Ireland team will travel to Abu Dhabi and face powerhouse Afghanistan in an ICC Cricket World Cup Super League series that will determine placement in the 2023 ICC World Cup. Ireland will play Afghanistan in three ODI matches held on January 18th, January 21at and January 23rd. The One Day International matches will be held at Sheikh Zayed Stadium in Abu Dhabi.
#6. West Indies vs Bangladesh. Another Future Programs event, three One Day Individual Matches will be held on January 20th, January 22nd and January 25th, while Two complete tests will take place between February 3rd and February 7th and February 11th through February 15th. West Indies will travel to Bangladesh. All the test matches will be held at Zohur Ahmed Chowdhury Stadium, Chittagong, Bangladesh.
#7. South Africa vs Pakistan South Africa will fly to Pakistan to enjoy three twenty-20 matches and January and February. The twenty-20 matches will be held Feb 11, Feb 13th and Feb 14th, while the test matches will take place January 26th through January 30th and the second test match will be Feb 4th through Feb 8th. The games will be held at multiple stadiums throughout Pakistan. but all games will be televised at least in Pakistan.
#8. Australia vs New Zealand Of course, naturally we would not leave out New Zealand in our list of opening cricket games and Feb 22 through March 11 will be the games of the year in New Zealand as 20-20 matches kick off in New Zealand against highly ranked Australia. New Zealand currently stands 5th in ICC ratings while Australia is 2nd. The games will be hosted at 5 different New Zealand stadiums, but they should also be broadcast.
More about the ICC cricket schedule
These are just a few of the featured cricket games for 2021. To list them all would take too long, but a great website for keeping up with all cricket schedules is found at https://www.cricschedule.com/